INTRODUCTION:
I bought this fountain pen at the flagship Muji store in New York city a few months ago. I was browsing through the writing instruments and it immediately caught my eye. It was the only one left so I bought it immediately. This pen did not disappoint me one bit. I would recommend this product to anyone who loves metallic, minimalistic and heavy pens. It is currently my favorite low-end fountain pen.
Get it on Amazon with 2 day FREE Shipping!
Appearance & Design (10/10) –
The design is in keeping with Muji's theme of minimalism and simplicity. The pen is very slim, and its cylindrical barrel is made of aluminum with a matte finish. The knurled grip prevents slippage when loosely held. I happen to love the design, although YMMV (since one man's meat is another man's poison). The snap on cap can be easily removed and placed on the other opposite end of the barrel.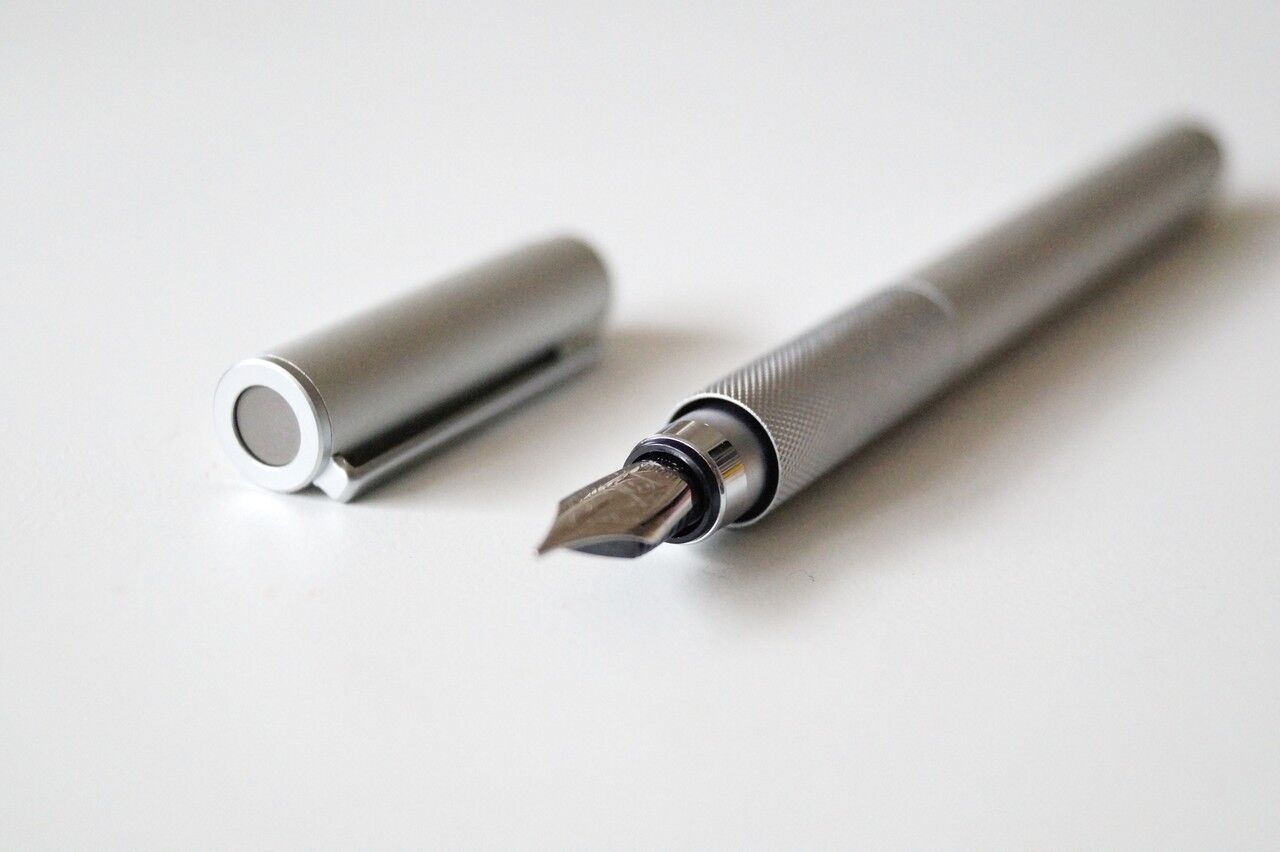 I love the integrated design approach to the Muji Aluminum Round Fountain Pen, it feels light but solid. The rough texture around the holding area is a nice touch. The weight balance also provides a counter inertia to the hand movement, making it tamable. REMINDER: don't forget to get a few cartridges for your order, the pen came with one cartridge, but you probably need to refill every two weeks.
Construction & Quality (10/10)
– The pen feels sturdy and its quality is definitely on par with much pricier pens.

Weight & Dimensions (8/10)
– The pen is slim and falls a bit on the heavy side. Its weight can be double-edged since on the one hand, it can produce smooth lines with hardly any pressure, but on the other hand, it can cause some people hand strain (although I haven't personally experienced it so far).
Nib & Performance (8/10)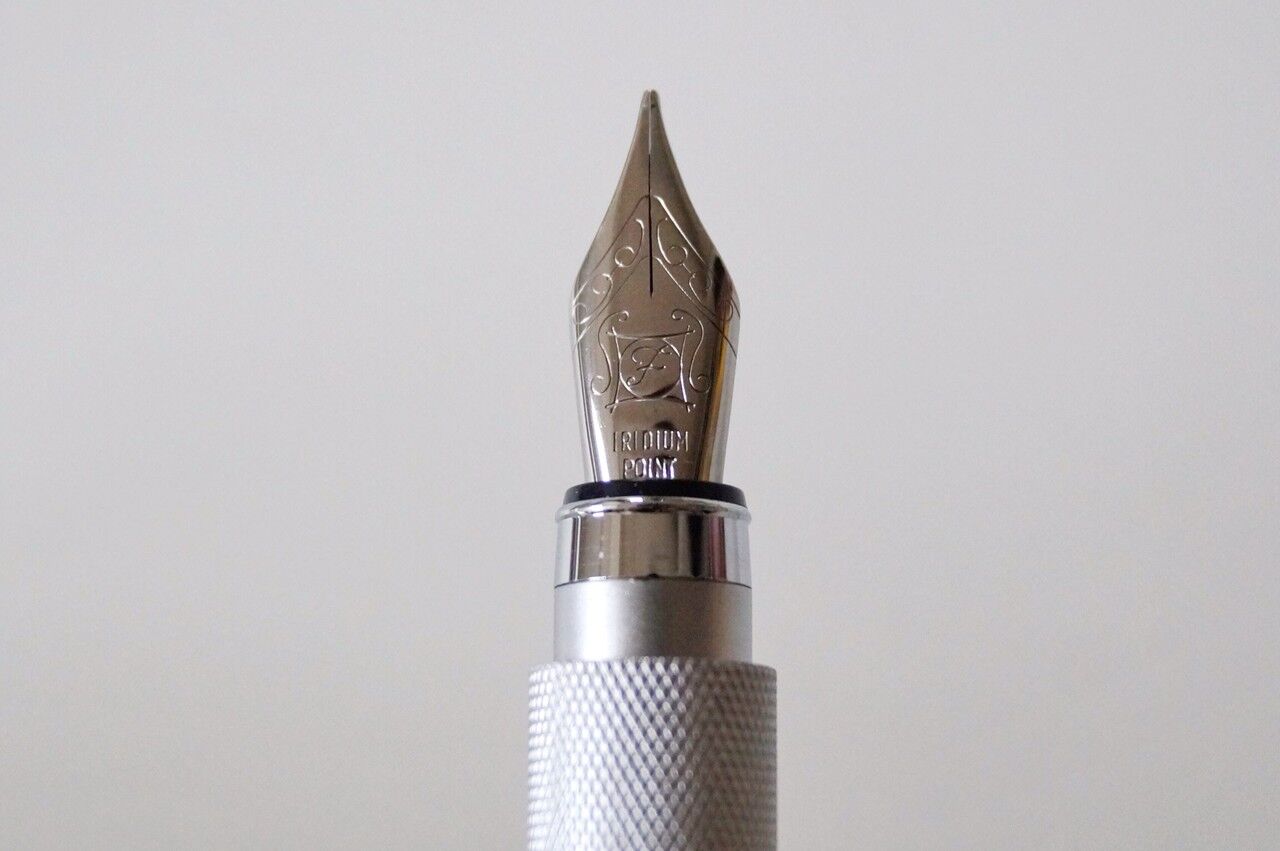 – I don't know much about the nib except that the words "Iridium Point" are inscribed on it. The nib is very smooth even without any pressure and writes like a western medium point. It is very firm and produces a moderate to wet line. It usually starts right away even after being put away for a few days, although I did have a bit of difficulty getting the ink flowing on cheaper quality paper on a few occasions.
I love this pen. I tried it out at the JFK Muji Store and really liked how it wrote. It happened to be the sale of the day as well, so I grabbed one. I love it so far. Well balanced, sleek, minimalist. Ended up grabbing a second so I could have one at home and one at the office. It has a decent heft to it, so it doesn't feel cheap, and everyone compliments it.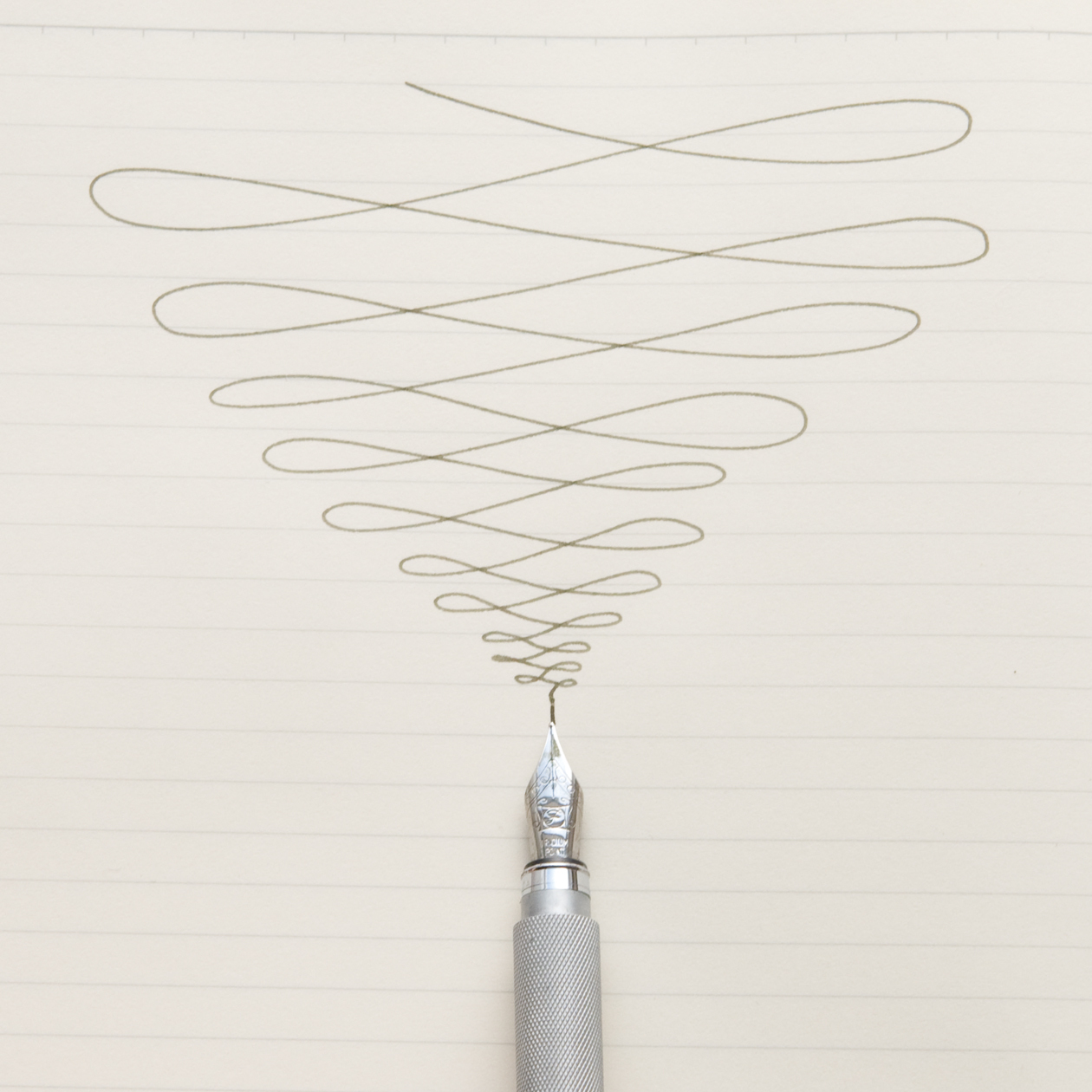 Filling System & Maintenance (10/10) – This pen came with two separate black international cartridges hidden inside the barrel. I suppose that using an international converter instead would not be out of the question. I haven't experienced any leakage so far.
I have a number of fountain pens, and this one is my favorite. It's cheap but solidly built. It's "no frills" design is professional, and clean looking. I love using this pen, and it has become my workhorse in the office. I prefer using it much more than my other, more expensive fountain pens. Highly recommend.